FLORIDA: The Equality Festival - A Festival of LGBT+ Play Readings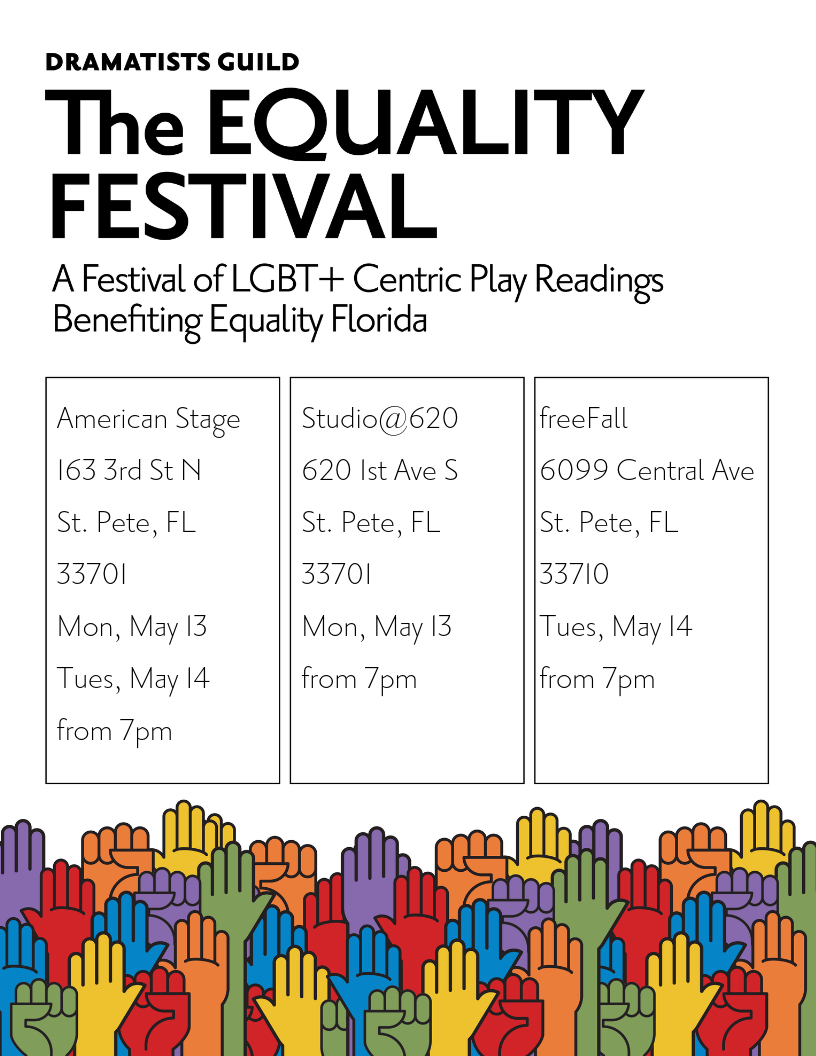 The Schedule of Events is As Follows:
American Stage. . . Monday, May 13 at 7 pm
The Studio@620. . . Monday, May 13 at 7 pm
freeFall Theatre. . . Tuesday, May 14 at 7 pm
The Equality Festival is a partnership opportunity, facilitated by the Dramatists Guild with American Stage, freeFall Theatre, and the Studio@620, to provide Florida dramatists with the opportunity to publicly exhibit LGBTQ+ centric plays in any stage of development. The festival will take place on the evenings of Monday, May 13 and Tuesday, May 14 in venues throughout St. Petersburg.
Visit www.eventbrite.com for more information
Categories: Business Events, History, Art & Culture Organizations, Entertainment Events