Food Truck Night in the Skyway Marina District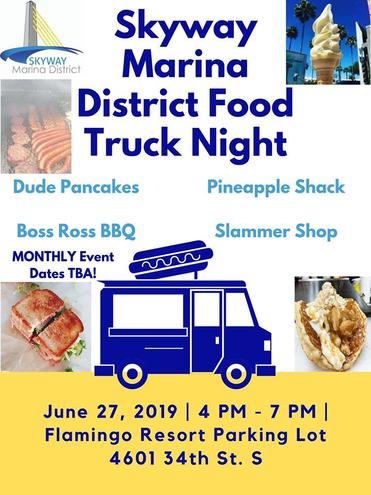 Thursday, June 27, 2019
Location: Flamingo Resort Parking Lot 4601 34th Street S. St. Pete FL
Tomorrow June 27, 2019 at 4 PM – 7 PM
We are starting a monthly food truck night in the SMD! Join us for a variety of food in one place for our very first Food Truck Night!

Dude Pancakes, The Pineapple Shack, Boss Ross BBQ and SLAMMER SHOP will be on hand to serve up some goodies!

Located in the parking lot of the Flamingo Resort Thursday June 27th 4pm-7pm!
Visit www.facebook.com for more information.
Categories: Food, Entertainment Events