Int'l Children's Film Series at The Royal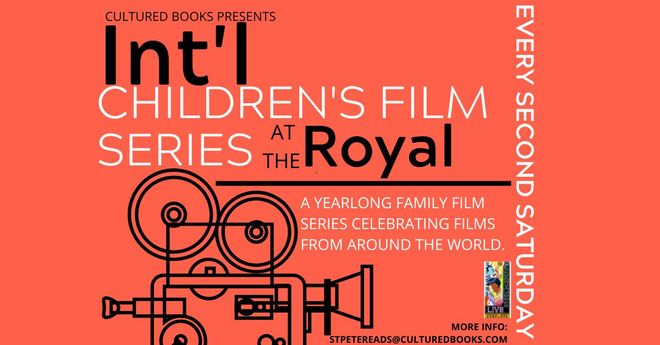 Saturday, July 11, 2020
Location: Royal Theater 1011 22nd Street South Saint Petersburg, Florida 33712
Saturday, July 11, 2020 at 2 PM – 4 PM
Int'l Children's Film Series at The Royal
. A yearlong family film series celebrating films from around the world.
Join us at The Royal, every second Saturday before #ArtWalk to enjoy art house + international films.
Films are paired with a corresponding book, some of the same film title. Light fare complementary to the film or book selection make for an multi-sensory experience. The event culminates with a discussion.
Thank you to our sponsor,
Visit www.facebook.com/events for more information.
Categories: History, Art & Culture Organizations, Entertainment Events