Jazz & Jokes: Live at Tampa Improv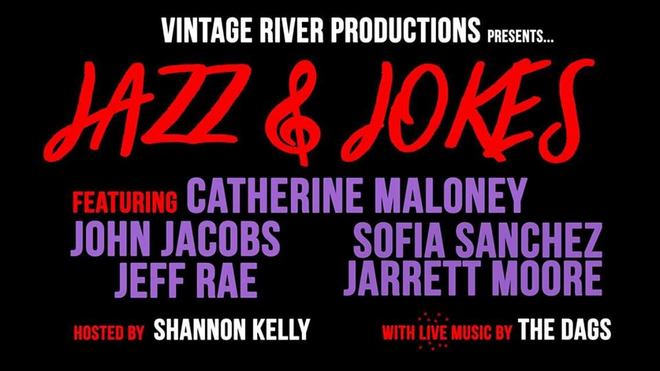 Thursday, September 5, 2019
Location: Tampa Improv 1600 E 8th Ave, Ste C112, Tampa, Florida 33605
Bringing a night of entertainment unlike any other to the Tampa Improv, with a stacked lineup consisting of Catherine Maloney, John Jacobs, Sofia Sanchez, Jarrett Moore, and Jeff Rae.

Jazz & Jokes blends the cabaret air of lounge music with the universal language of laughter. Join us for an evening of comedy featuring the Bay's finest comedic talent, with live musical backing by The Dags and hosted by Best Of The Bay winning comedian Shannon Kelly.
Visit https://www.facebook.com/events/349193559080885/ for more information.
Categories: Entertainment Events