Labor Day Beach Reggae Party w/ Jah Movement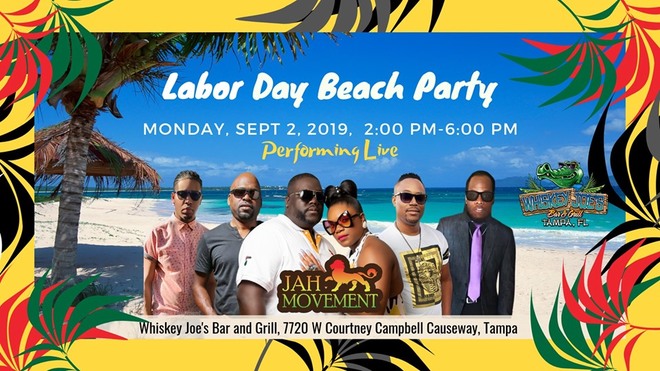 Monday, September 2, 2019
Location: Whiskey Joe's Bar and Grill Tampa 7720 W. Courtney Campbell Causeway, Tampa, Florida 33607
Monday, September 2, 2019 at 2 PM – 6 PM
Join Jah Movement and friends for a nice day by the beach of Whiskey Joe's as we bring you the BEST Reggae, Dancehall, RnB, Hip Hop, Soca and Afro Beat music. Nice Vibes for the entire family.
Come by Boat, Jet Skis, Car, Walk lets jam!
Visit https://www.facebook.com/events/2303138163284998/ for more information.
Categories: History, Art & Culture Organizations, Entertainment Events, Holiday Events