Light Up The Night: An Open-Air Concert Series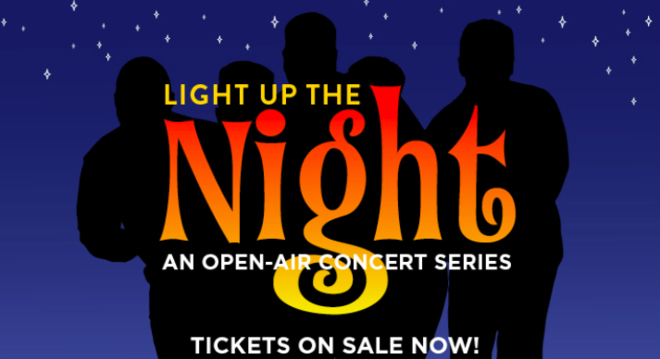 Thursday, October 29 – Sunday, November 1, 2020
Location: On the WBTT Campus at 1012 N Orange Ave, Sarasota, FL
Performances run October 9 through November 22, 2020
Tickets will be sold in one-week increments to accommodate exchanges for inclement weather.
A SOCIALLY DISTANCED OUTDOOR PERFORMANCE!
Light Up The Night, WBTT's outdoor concert series, is presenting a 90-minute concert featuring WBTT's beloved live band led by Resident Music Director Jay Dodge, and some of your favorite WBTT singers who will take you back to to the 1960s and 70s with R&B classics including "Reach Out, I'll Be There," "Signed, Sealed, Delivered (I'm Yours)," "Love Train" and many more. Features music by Stevie Wonder, Earth Wind and Fire, Marvin Gaye, Teddy Pendergrass, The Commodores, The Stylistics and more...
Visit www.westcoastblacktheatre.com for tickets & more.
Categories: History, Art & Culture Organizations, Entertainment Events