Small Business Week: Finding Your Business Opportunity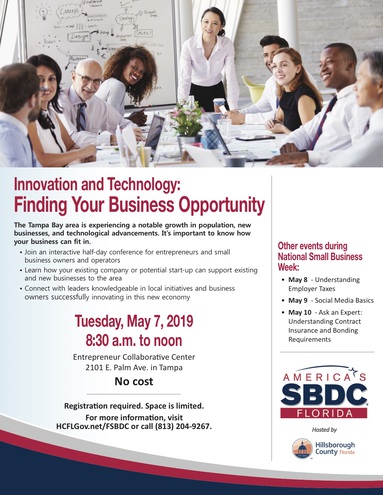 Tuesday, May 7, 2019
Location: Entrepreneur Collabora ve Center 2101 E. Palm Ave. in Tampa FL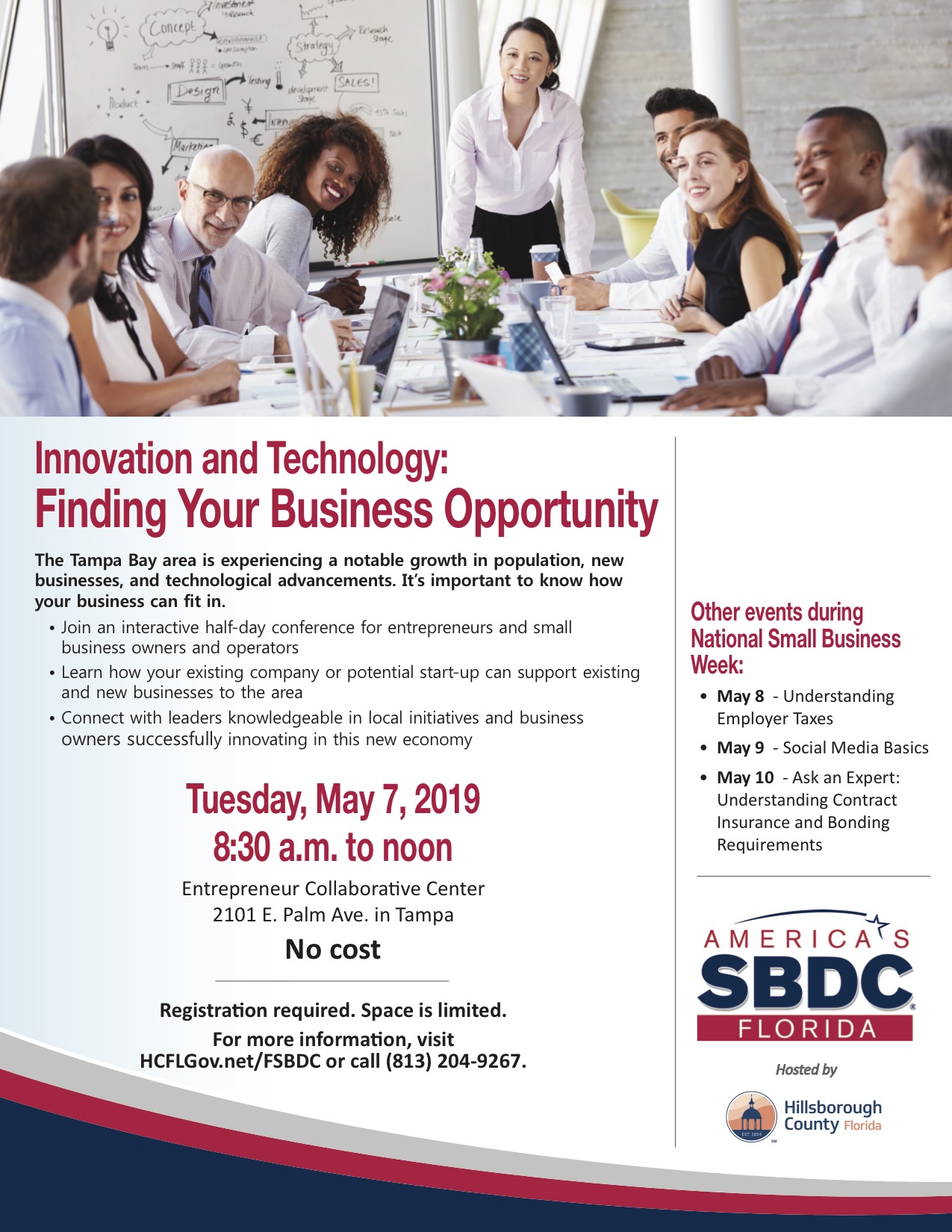 Tuesday, May 7, 2019 8:30 a.m. to noon
No cost
The Tampa Bay area is experiencing a notable growth in population, new businesses, and technological advancements. It's important to know how your business can fit in.
-Join an interactive half-day conference for entrepreneurs and small business owners and operators

-Learn how your existing company or potential start-up can support existing and new businesses to the area

-Connect with leaders knowledgeable in local initiatives and business owners successfully innovating in this new economy

Registration required. Space is limited.

For more information, visit HCFLGov.net/FSBDC or call (813) 204-9267.
Categories: Business, Business Events