TBHC Quarterly Meeting Advocacy Defined: Understanding Your Role in the System of Advocacy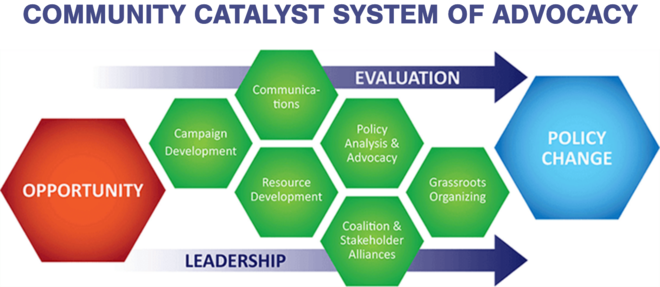 Thursday, August 1, 2019
Location: Collaborative Labs @ SPC EpiCenter, 13805 58th Street North, Clearwater, FL
Date: Thursday, August 1, 2019
Time: 9:30 AM – 11:30 AM
Location: Collaborative Labs @ SPC EpiCenter, 13805 58th Street North, Clearwater, FL

The Collaborative has identified three areas of focus: advocacy, health equity and wellness however these terms may mean different things to each individual.

The upcoming Quarterly Meeting will provide an opportunity to discuss and establish a common definition of advocacy and develop a framework for future work. Meeting attendees will hear staff from Community Catalyst present their approach, the System of Advocacy and have an opportunity to foster alliances to support their advocacy goals.
Visit www.tampabayhealth.org for more information.
Categories: Civic Events, Business Events