The Buy it, Rent it, Profit Multi-Family Meetup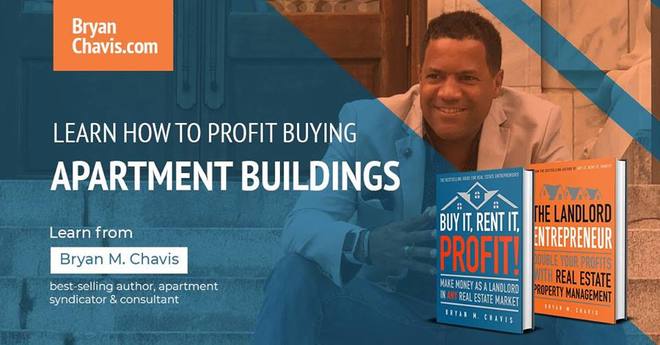 Monday, September 30, 2019
Location: Children's Board of Hillsborough County 1002 E Palm Ave, Tampa, Florida 33605
Monday, September 30, 2019 at 6 PM – 7:30 PM
Calling all Landlords, Investors, Beginners, Property Managers, Realtors, and anyone that has ever thought about owning or investing in Multi-family Apartments!

If you are interested in Learning about the Multifamily Apartments Investing Industry from the Guy who literally wrote the books on it this meetup group in for you.

Join Simon and Schuster Published - Best Selling Author Bryan Chivas!

As he reveals all of his secrets to you on how to Buy it Rent, and Profit.

Visit www.facebook.com/events for more information.
Categories: Land & Real Estate, Business Events