79 People Who Made Big Career Moves in 2019 (Pinellas County, Florida)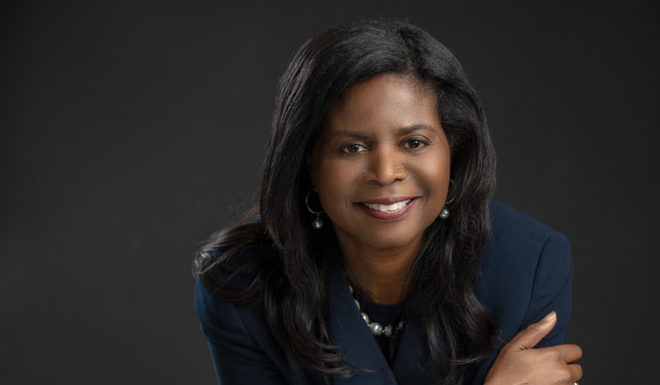 Tuesday, December 10, 2019
December 10, 2019 - From TheBurgVotes
– By Gypsy Gallardo for the Power Broker Magazine
"Suited up and ready for 2020" is the spirit that shines through the dozens of professionals spotlighted below. When I put out a call for nominations of people who made "big career moves" in 2019, I gave myself a soft deadline of one week to meet the ambitious goal of finding 50 such people. Now, 11 days later, over 90 names have rolled in, and my tiny research team has been able to gather details on 79 nominees (thank you Briana Hankins and Toni Gallardo). It's my pleasure to present these peer-nominated movers and shakers to Power Broker readers, with our best attempt to group them by industry or field. Congratulations all!
Healthcare
Valerie Powell-Stafford (above) was named President & CEO of Northside Hospital in St. Pete in July 2019. She transitioned to the role after three years as CEO of Englewood Community Hospital in Sarasota. Powell-Stafford is also a fellow of the American College of Healthcare Executives.
In 2019, Dr. Leila Clay (below left) was honored as 2019 Clinical Award Winner for Excellence in Service by Johns Hopkins – one of six honors bestowed annually among 12,000 clinicians by the Johns Hopkins Medical Clinical Awards for Physicians and Care Teams. Clay is Director of the Sickle Cell Program in the Johns Hopkins All Children's Cancer & Blood Disorders Institute, and Assistant Professor of Internal Medicine & Pediatrics with Johns Hopkins University School of Medicine.
It was a big year for Dr. Traci Thompson Ferguson, Chief Medical Director of Medical Management and External Relationships at WellCare Health Plans in Pinellas. In 2019, she served as Chair of the National Quality Forum Membership Advisory Council and as a member of the National Quality Partner's Social Determinants of Health Data Integration Action Team. Thompson Ferguson (below right) also recently established an endowed scholarship in memory of her brother, at Johns Hopkins School of Medicine.
Visit www.theburgvotes.com to read full article.
Categories: Business, History, Art & Culture Organizations