A Black Woman Is Leading The Charge To Create A Vaccine For The Coronavirus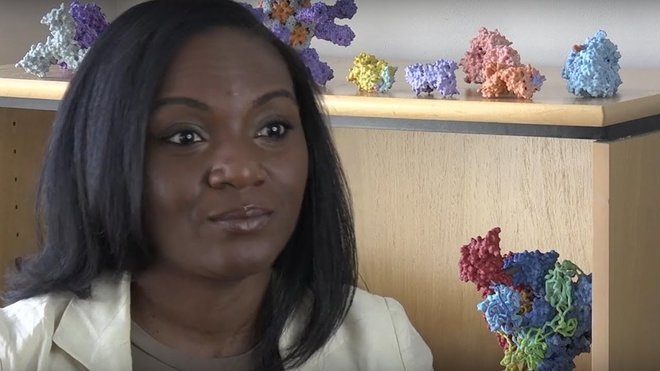 Monday, March 30, 2020
Dr. Kizzmekia Corbett, a doctor with the National Institute of Allergy and Infectious Diseases (NIAID), is leading efforts to develop a vaccine for the coronavirus.
Corbett's work started in January when researchers first learned of reports of a unique illness that was similar to pneumonia. It was then that doctors at the National Institutes of Health in Maryland began hunting for a vaccine. Vaccines take a long time to develop, the process taking up to two years at times, and while they may not necessarily be helpful in the beginning of an outbreak, they can prove vital later down the line, the NY Times reports.
The team in charge of those efforts is led by Dr. Corbett. They are currently using the template for the SARS vaccine since the Coronavirus comes from the same family, swapping genetic code to make it more palatable for the current virus in a strategy that Corbett calls "plug and play."
Now Corbett and her team have begun running the first human trials of the vaccine in Seattle, just 66 days after the initial viral sequence release, which she says is "a testament to rapid vaccine development for emerging diseases."
Visit www.becauseofthemwecan.com to read full article.
Categories: History, Art & Culture Organizations, Top Story