Affordable housing development breaks ground in Skyway Marina District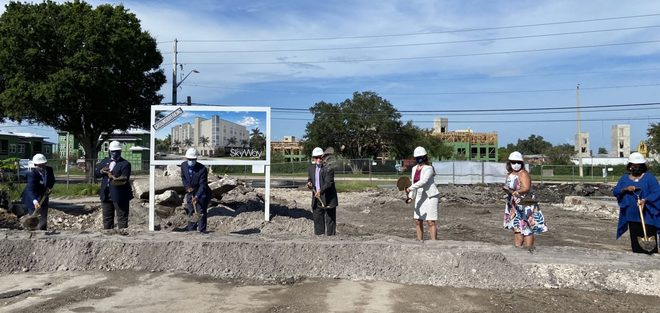 Thursday, September 17, 2020
The ceremonial first shovels of dirt were turned Wednesday for SkyWay Lofts, an affordable housing development in St. Petersburg's Skyway Marina District.
The $16.2 million development, at 3900 34th St. S., will have two buildings with 65 one-bedroom and two-bedroom apartments for working families and persons on fixed incomes. Rents will range from $315 a month for a one-bedroom, one-bath unit for a tenant whose income is 30 percent of the area median income to $1,160 a month for a two-bedroom, two-bath unit for a tenant making 80 percent of the area median income.
It's the first ground-up project in St. Petersburg by Blue Sky Communities, based in Tampa and the 36th largest affordable housing developer in the nation. It's also the first new workforce housing development in the district, which has some $200 million in luxury apartment construction currently underway, said Scott Macdonald, Blue Sky's chief financial officer.
Visit www.stpetecatalyst.com to read more.
Categories: Business