Amazon's New Tiny Store Kit For $4K is Just What Many Black Entepreneurs Need!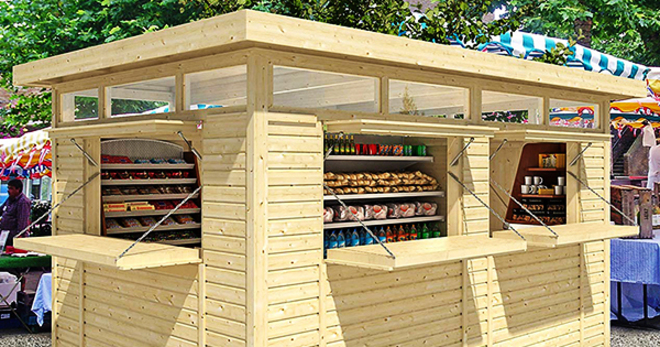 Friday, June 7, 2019
June 7, 2019
Black entrepreneurs and others from low income areas often don't have much capital to start a business, but a new tiny store kit being sold on Amazon has changed everything. The retail kiosk can be purchased for just $3,990, and can be assembled within just a few hours.
Manufactured by a company called Allwood, the only tools needed for assembly are a hammer, a saw, a screwdriver, pliers, a drill, a ladder, a level, a box cutter, and measuring tape.

The structure is made from wood and has three service windows, a unique Scandinavian retail design, and features 94 square feet of interior space that does not require any type of finishing inside. They do recommend, however, that the outside of the kiosk should be stained or painted against weather within 3 months after completion of the assembly.

Visit www.blackbusiness.com to read the full article.
Categories: