Chicago jury finds second man guilty in the killing of 9-year-old Tyshawn Lee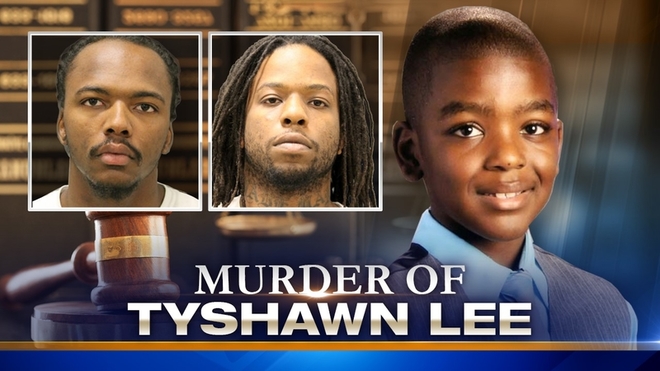 Monday, October 7, 2019
October 7, 2019
Corey Morgan was found guilty of first-degree murder Friday for planning the 2015 revenge slaying of 9-year-old Tyshawn Lee in a Chicago alley.
Morgan, 31, showed no emotion when the verdict was announced one day after fellow gang member Dwright Doty was convicted of first-degree murder. The jury deliberated about 10 hours since Thursday.
Doty, 22, with Morgan and another defendant waiting nearby, lured the boy from a park into an alley and shot him pointblank in the head, prosecutors said.
Tyshawn's small body was left crumpled on the concrete in a case that shocked a city long accustomed to gang violence.
Categories: Media