Creating an oasis of hope in one of Haiti's most dangerous neighborhoods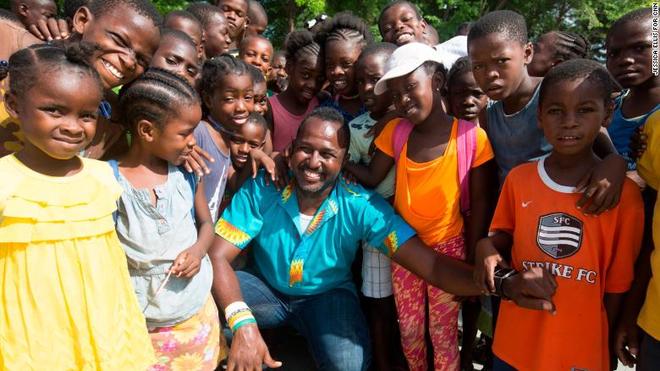 Friday, August 2, 2019
August 2, 2019
Staggering poverty, political instability and natural disasters have long plagued Haiti, the poorest country in the Western Hemisphere.
This year has been especially brutal:
Violent and deadly protests
against rising fuel costs, alleged government corruption and despicable economic conditions have ravaged the country's already fragile infrastructure.
In neighborhoods like Cité Soleil, near the capital of Port-au-Prince, conditions for children are even more dire. Gang warfare, overflowing sewage and protests mar the streets. Children are often unable to attend school or receive adequate food, water or medical care.
Yet it is in Cité Soleil where Daniel Tillias sees hope. Amid the chaos, the native of Cité Soleil offers a safe oasis for children struggling to survive. To him, change begins with them.
Categories: Media, Cycle of Life, History, Art & Culture Organizations