Don't make 17-year-old Kenosha shooter a hero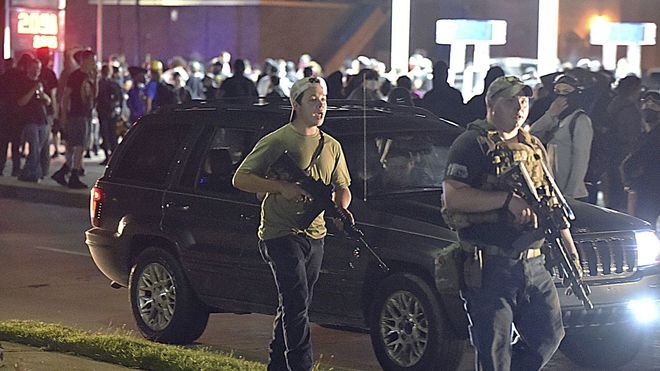 Wednesday, September 2, 2020
The treatment of Kenosha shooter Kyle Rittenhouse of Antioch shows why America has a policing problem. This 17-year-old vigilante is no hero.
How does a teenage vigilante get to be the hero?
A white police officer in Kenosha, Wisconsin, shot Jacob Blake Jr., a Black man, in the back, for reasons that are still unclear; a Black man whose three young children were sitting in the back seat of his SUV; a Black man who is now paralyzed from the waist down and might never walk again; and that Black man initially was chained to a hospital bed to fight for his life.
But a white teenager, Kyle Rittenhouse, could walk down a public street in that same city during a chaotic protest — in violation of a curfew — with a military style semi-automatic long gun strapped over his shoulder, and police officers didn't stop him.
Instead, they tossed him a bottle of water and thanked him for his help.
If you haven't been able to see the injustice that has moved thousands of people across the nation to march in support of the Black Lives Matter movement, then this stark contrast of how two human beings of different races are treated by police should wake you up.
Visit www.chicago.suntimes.com to read more.
Categories: Top Story