Dozens arrested in South Africa as looting rocks Johannesburg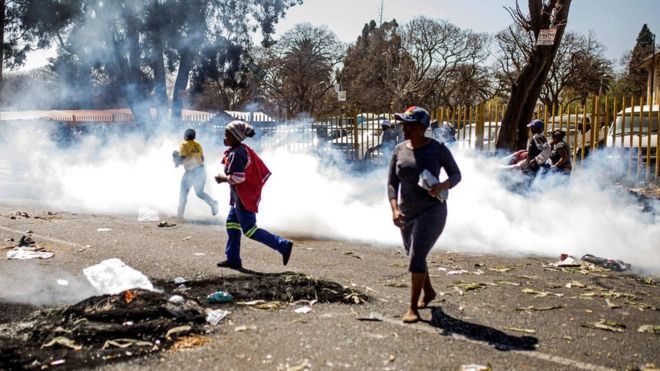 Wednesday, September 4, 2019
September 4, 2019
Dozens of people have been arrested in the South African city of Johannesburg after rioters looted shops and torched buildings and vehicles.
Police fired tear gas, rubber bullets and stun grenades in an attempt to quell the unrest on Monday.
Many of the targeted shops are reported to be owned by foreign nationals.
But the country's police minister, Bheki Cele, said "criminality rather than xenophobia" was to blame for the "senseless violence".
Visit www.bbc.com to read more.
Categories: Media, History, Art & Culture Organizations