Family, friends gather in Atlanta for Rayshard Brooks public viewing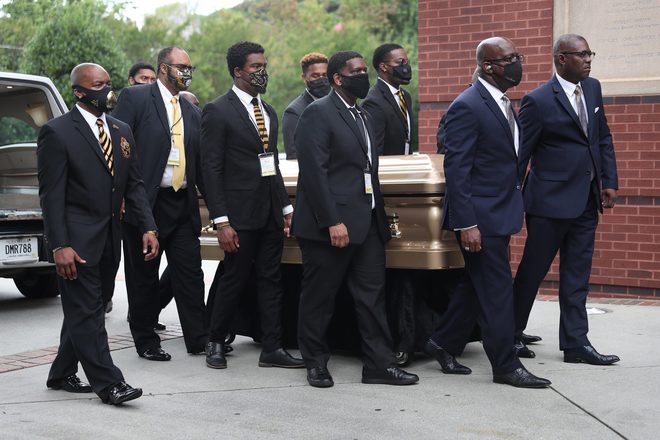 Tuesday, June 23, 2020
The rain did not stop hundreds of people from attending a public memorial for Rayshard Brooks on Monday.
Outside of the historic Ebenezer Baptist Church in Atlanta, they lined up with masks to say goodbye to the 27-year-old gentleman who lost his life tragically in a police-involved shooting outside of a Wendy's fast food restaurant on June 12.
Brooks' death has caused public outrage, as it seems to be another example of excessive policing gone awry. This, coupled with the deaths of George Floyd and Breonna Taylor, has sparked a national call for police reform. Two of the officers connected to the killing have been charged and officer Garrett Rolfe, the officer who shot him, has been terminated.
Rolfe will face 11 charges, one of which includes felony murder. Should he be convicted, he could possibly get life without parole or the death penalty.
Visit www.thegrio.com to read more.
Categories: Media