FAMU College of Law 15th Hooding Ceremony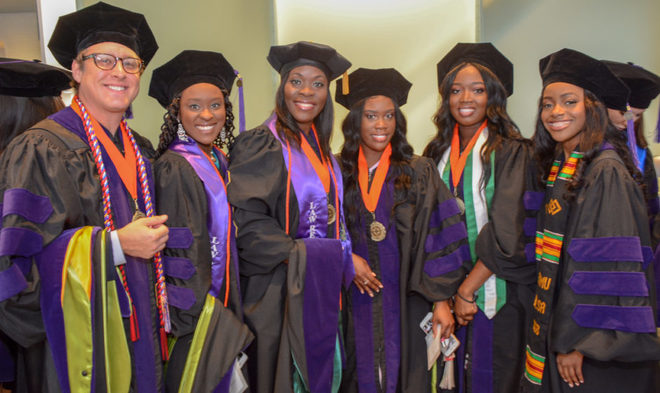 Tuesday, May 21, 2019
May 21, 2019
The 15thAnnual Florida A&M University (FAMU) College of Law Hooding Ceremony took place at the Dr. Phillips Center for the Performing Arts on Saturday, May 11, 2019, where more than 120 candidates ceremoniously received the doctoral hood for the juris doctor degree.
The ceremony recognized graduates and candidates from the fall 2018, spring 2019, and summer 2019 classes. Candidates for spring 2019 had their juris doctor degrees conferred in Tallahassee, Fla. at the University's commencement exercises on May 4, 2019.
Jeremy Waller, was recognized as the 2019 valedictorian, graduating summa cum laude among a field of candidates that features 30 honors graduates, including seven magna cum laude, 20 cum laude graduates, and two with Veteran honors.
Visit www.famunews.com to read the full article.
Categories: Business, Civic Events, Alumni Associations