FBI, NASCAR investigating after noose found in Bubba Wallace's garage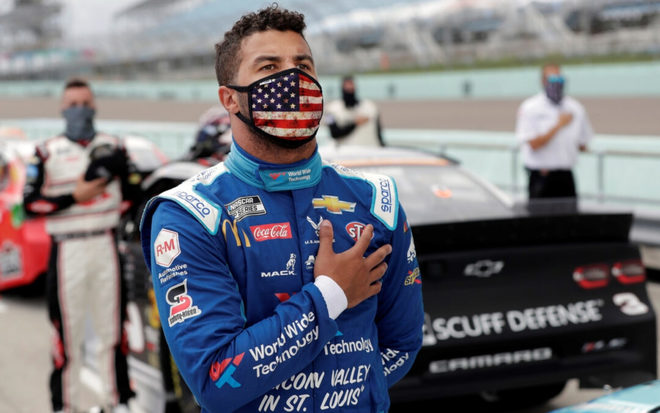 Tuesday, June 23, 2020
A noose was found in the garage stall of Black NASCAR driver, Bubba Wallace on Sunday prompting an investigation by the FBI. The incident occurred on the first day that racing was set to resume since the onset of the coronavirus pandemic.
More than 5,000 fans came out to attend. However, the race was moved to Monday due to inclement weather.
The racist incident occurs just weeks after Wallace successfully advocated for the removal of Confederate symbols from the sport. NASCAR banned the symbols on their tracks and cars. However, according to reports, vehicles waving and flying the Confederate flag lined the boulevard outside the track, and a plane above pulled a banner of the flag proclaiming, "Defund NASCAR."
Visit www.thegrio.com to read more.
Categories: Media