FL Legislature's changes to felon voting rights affect black voters the most, report says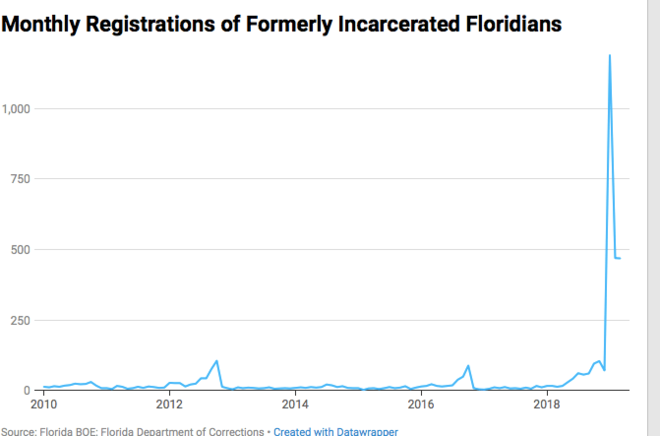 Friday, May 17, 2019
May 17, 2019
A measure the Florida Legislature passed to limit the number of felons who can get their voting rights restored will disproportionately affect African-Americans, a new research report says.
An analysis from the Brennan Center for Justice published last week says that there has been a dramatic increase in felons registering to vote since Amendment 4 went into effect Jan. 8.
Using data from the Florida Department of Corrections and the Board of Elections, the report says nearly 100 times more felons registered to vote from January to March this year than in previous odd-numbered (off-year election) years such as 2017 or 2015. More than 44 percent of the felons identified themselves on their voter registration forms as black. That's more than three times the state's overall average of black voters.
Visit www.floridphoenix.com to read the full article.
Categories: Government & Elected Officials