In First Debate, Democrats Say They're All for Change, but Argue Over How Far to Go and at What Cost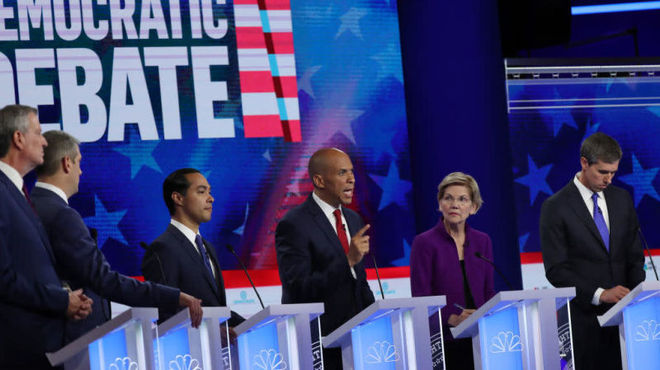 Thursday, June 27, 2019
June 27, 2019
In the Democrats' first presidential primary debate Wednesday night, the candidates each hit on the need for change, but showed differences about how they would achieve such change and on how far such change should go.
U.S. Sen. Elizabeth Warren of Massachusetts, asked whether her economic policies — i.e., free college, free child care, cancellation of student debt — would seem "risky" to the "71 percent of Americans" who say the economy is doing well, responded that the economy may be working for some, but not for all.
Visit www.theroot.com to read the full article.
Categories: Government & Elected Officials