In 2019, Miss America, Miss Teen USA, Miss USA, and Miss Universe are all Black women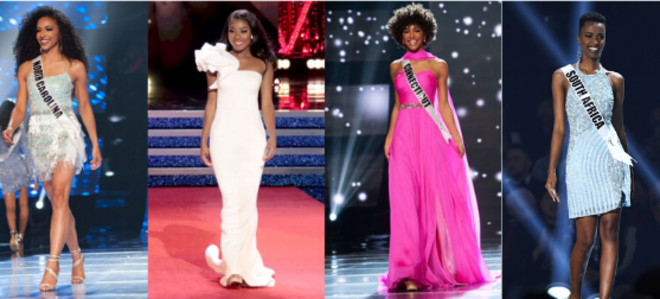 Monday, December 9, 2019
In 2019, Miss America, Miss Teen USA, Miss USA, and Miss Universe are all Black women.
Last week, for the first time, black women wore the crowns of all four major pageants simultaneously.
Cheslie Kryst, 28, won the Miss USA contest, and Kaliegh Garris, 18, won Miss Teen USA. They joined Nia Franklin, 25, who was crowned as the 2019 Miss America in September and newly-crowned Miss Universe 26-year-old Zozibini Tunzi, who is from South Africa.
The four wins have become a powerful symbol of how much American views on beauty have evolved from a past marred by racism and gender stereotypes, even as black women leaders are still severely underrepresented in other fields, like corporate America or in Congress.
Visit www.nytimes.com & www.bbc.com to read more about our Queens in 2019.
Categories: History, Art & Culture Organizations