PGA/LPGA Professional Renee Powell Elected First At-Large Director of the PGA of America Board of Directors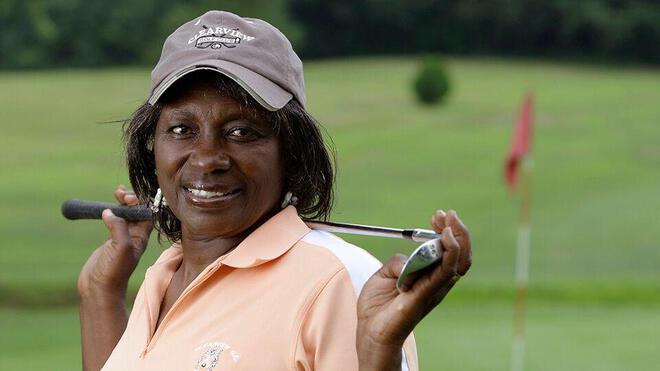 Friday, April 5, 2019
April 5, 2019
PGA/LPGA Professional Renee Powell, the PGA Head Professional at Clearview Golf Club in East Canton, Ohio, has been elected the first at-large director of the PGA of America Board of Directors.
Powell, 72, is a member of the PGA Hall of Fame and serves on the Pro Football Hall of Fame Board of Trustees. She was the second African-American to compete on the LPGA Tour and in 2015 was one of seven women elected the first female honorary members in the 260-year history of the Royal & Ancient Golf Club.
Powell will serve a term through the 2020 PGA Annual Meeting on a board composed of the Association's president, vice president, secretary, honorary president and 18 directors. The Directors include representatives from each of the PGA's 14 Districts, two Independent Directors, an at-large Director and a member of the PGA Tour.
Visit www.africanamericangolfersdigest.com to read the full article.
Categories: History, Art & Culture Organizations