Tyler Perry lived on this street before he was homeless. A nearby highway sign now bears his name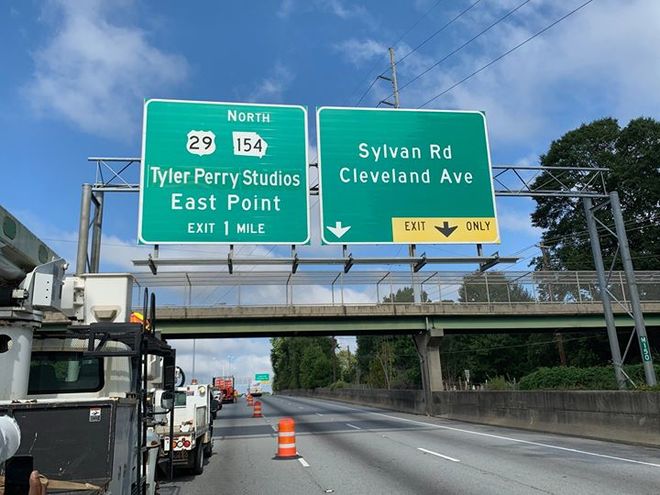 Monday, September 2, 2019
September 2, 2019
Tyler Perry is a mega-millionaire now, but he hasn't forgotten where he came from.
The Atlanta filmmaker was driving to work this week when he noticed a sign on Georgia State Route 166 had changed. A green exit sign that once read "Fort McPherson" now says "Tyler Perry Studios."
Then Perry realized something else.
His name was next to the exit sign for Sylvan Road, the street where he lived before he was evicted in the late '90s. Before he made it big, he struggled to make his rent payments and lived out of his car for about three months.
Categories: History, Art & Culture Organizations