Whoopi Goldberg fires back at her 'View' co-host Meghan McCain who snaps, 'So, I don't get to talk'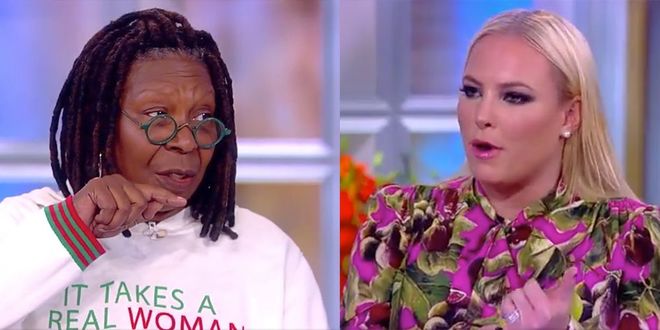 Tuesday, June 25, 2019
June 25, 2019
Whoopi Goldberg just might be at her wit's end with The View co-host Meghan McCainwho caught an attitude on Monday because she couldn't weigh in on a discussion before commercial break.
McCain who is conservative got snappy with Goldberg after she gave her take on abortion laws.
"One of the things I hope all these states adopt no matter what the situation is, is that they have some mental help for these women and children who may be going through this who don't have any place to go," Goldberg said during a conversation with McCain, and co-hosts Sunny Hostin and guest co-host Ana Navarro
Visit www.thegrio.com to read the full article.
Categories: Media