Opportunity to Apply for Free Training: Conversational Leadership/World Cafe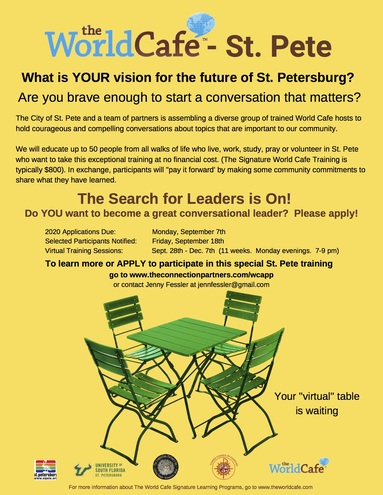 Thursday, August 20, 2020
The City of St. Petersburg, the University of South Florida St. Petersburg, the Florida Council of Churches, The Connection Partners, and a team of community partners are collaborating to select and train up to 50 citizen leaders in the art of hosting conversations that matter.
The goal is to create a culture of conversational leadership in St. Petersburg by hosting opportunities to increase understanding, empathy, and an atmosphere conducive to transformational growth and positive change.
Visit https://www.theconnectionpartners.com/wcapp for more information.
Categories: Business