Organic Gardening Course at Pinellas Tech. College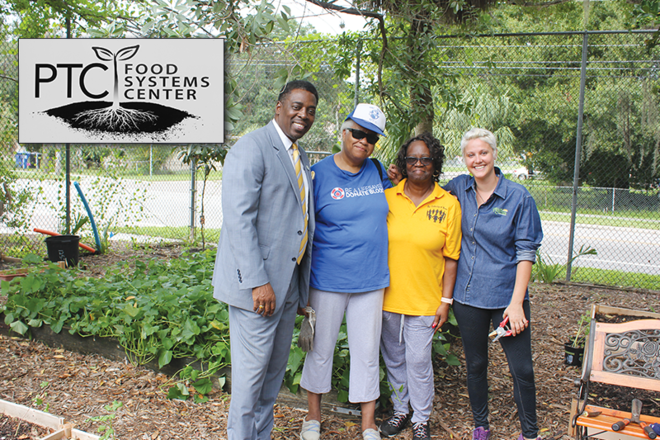 Tuesday, September 24, 2019
Registration begins September 9th and can be completed in person PTC Bookstore (Hours: Monday – Thursday 7am-6pm, Friday 7am-12pm )
If paying on day of class, please arrive early.
Instruction by Bill Bilodeau who is a former professional gardener with decades of experience in edible landscaping designs and organic food growing.

For more information contact Course Instructor:
Bill Bilodeau 727-488-3163
Presented by Sustainable Urban Agriculture Coalition and Pinellas Technical College Food Systems.

The purpose of this 6-part-series class is to train potential or new gardeners in basic, practical non-chemical food growing from the ground up. Participants will leave with the confidence to participate in urban gardening at home or in community settings.

Class #1 | 9/24/19% Planning Your Garden - How, where and why
Class #2 | 10/1/19' Creating Good Soil - Best practices and barriers
Class #3 | 10/8/19' Working with Seed – Methods and sources
Class #4 | 10/15/19' Taking Care of Your Garden - Weeding, watering, nurturing and protecting
Class #5 | 10/22/19' Harvesting - Prepping vegetables for the kitchen
Class #6 | 10/29/19' Other Food Plants - Fruit trees, herbs, perennials and edible landscaping
Course Tuition: $75.00
September 24th - October 29, 2019
Course meets every Tuesday from 5:30 p.m. to 7:30 p.m.
Pinellas Technical College St. Petersburg Campus Food Systems Center
901 34th St. South St. Petersburg, FL 33711
Categories: Business Events, Health Events, Homegoing