Pinellas County Hotels and Restaurants Collect Food for RCS Food Bank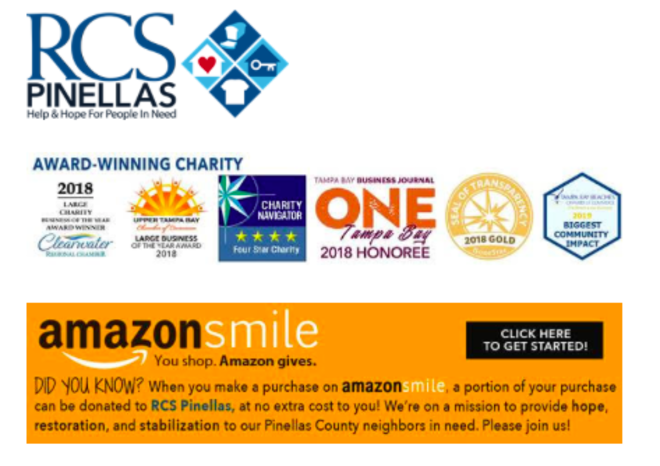 Monday, July 22, 2019
During the month of July, 18 Pinellas hotels and restaurants partnered with the Florida Restaurant and Lodging Association, and RCS Pinellas for "Christmas in July". Together, they will collect food to distribute to the food insecure in Pinellas County.
"For the second year in a row, we've been given the opportunity to partner with the Florida Restaurant & Lodging Association to provide thousands of pounds of nonperishable food items for deserving children and their families, as they face food insecurity. I've always believed Christmas was less about a special day or time of year, and more about a spirit, an attitude, and a call to action. Although we're in July, it's Christmas at RCS, and it's Christmas for hundreds of families in need of food. Thanks to the FRLA, and all the participating businesses, it's Christmas in July again," says Kirk Ray Smith, President & CEO of RCS Pinellas.
For more information on RCS, visit www.rcspinellas.org or call 727-584-3528.
Categories: Food, Civic Events, Health Events, Homegoing