The Village Market At East Tampa Vendor Opportunity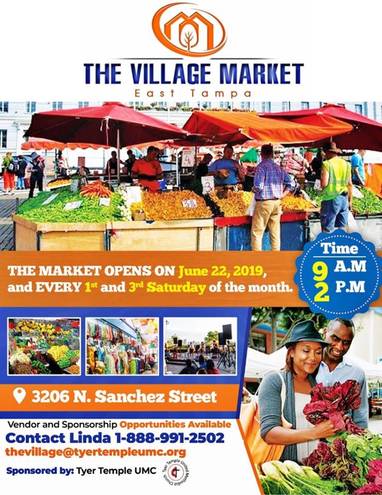 Friday, May 24, 2019
Kickoff: Saturday, June 22nd, 2019
Hours: 9AM-2PM
Held on every FIRST and THIRD Saturday thereafter.
Hours: 9AM-2PM
Finally! The Village Market At East Tampa has arrived! Gather! Collaborate! Empower! Come shop with local entrepreneurs in our community. Fresh produce, clothing, jewelry, art, oils, soaps, and delicious foods to delight every palate. Please note this is a family friendly event and pets are welcome.
Vendor opportunities are still available.
Categories: Business, Business Events, Entertainment Events