Urban League & Duke Energy Line Worker Boot Camp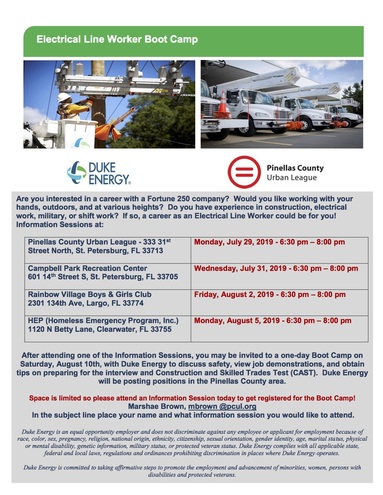 Thursday, July 25, 2019
Are you interested in a career with a Fortune 250 company? Would you like working with your hands, outdoors, and at various heights? Do you have experience in construction, electrical work, military, or shift work? If so, a career as an Electrical Line Worker could be for you!
Space is limited so please attend an Information Session today to get registered for the Boot Camp!
Marshae Brown, mbrown@pcul.org
In the subject line place your name and what information session you would like to attend.
Categories: Business, Manufacturing, Industrial & Energy, Business Events